A Gilwellian is a Scouter that has completed the Woodbadge Part II level of training and once a year there is a Reunion for all Gilwellians.  In Ontario it is held at Blue Springs Scout Reserve in the fall.  As most Gilwellians attend as a Contingent, we have formed a Gilwell Club for those who attend as Nottawasaga Contingent.  We have members with links to the original District of Nottawasaga, from North Bay, and several from the U.S.A. 

We welcome any active Gilwellian or any Gilwellian who retired in good standing with Scouts Canada to join us.

CLICK HERE
 for Photos of Nottawasaga Contingent at the Reunion through the years.
Due to the Covid Pandemic the Gilwell Reunions in 2020 and 2021 were virtual Only.  

In addition to attending the Reunion our Gilwell Club has run a French Fry booth at the Alliston Potato Festival as a fund raiser since the 1980s. This allows us to financially support Scouting activities in our area and in North Bay as well as sponsoring some individual youths.

A History of the Reunion and our Club ... compiled by Lil Fulford

L-R Jim, Dana, Heather, Bob, George, Brian, Brent, 

Barb, John H., Steve, Lianne, John K., and Ray

Brigitte, missing from the group pic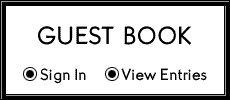 Please sign our Guest Book